Ok, so there's a LOT to think about when it comes to planning your wedding. Add a budget and you might be slightly spiraling on what to prioritize and you should you just forget about. We talked to Jutta Lammerts, the founder and lead event designer and planner at A Day Like No Other, a boutique full-service wedding planning company in California, to break down what's worth your money and what you can skip when planning your wedding. Hint: Choose the three wedding details most important to you and your partner when deciding where your money should go!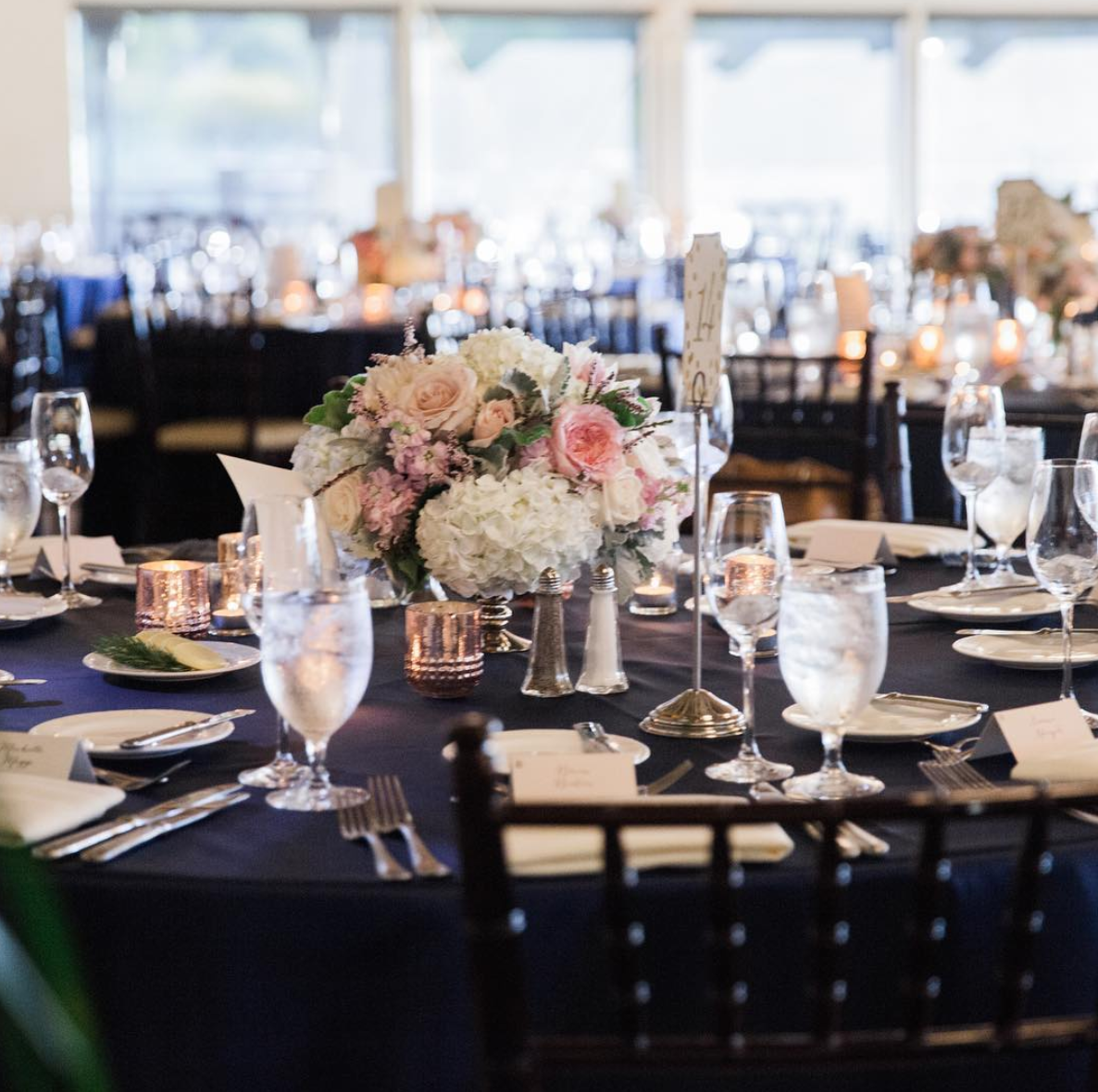 1. How should a couple decide which details they should splurge on and which they should save on?
When I meet with my couples, I go through a nine-page wedding planning questionnaire with them and one of my top points is actually this exact question. I ask them what three things they would splurge on and what three things they're willing to compromise on. Ask yourselves this question—what do you want your celebration to be about? For example, if you're picturing a wild dance party, then invest in a great band, uplighting and a full bar. Flowers and tabletop items can be basic. Do you want to instead focus on your friends, family and the "guest experience?" If so, invest in your guests' comfort—shuttles so they don't need to drive, shawls and blankets for chilly evenings, thoughtful wedding favors, directional signage and extra lounge and seating areas. In this instance, a DJ would be fine, and simple hurricanes and votives are much more appropriate (and wayyyyy cheaper) than a band and dance lights. If you're food aficionados, invest in a great caterer, good wines to go with your food and maybe an epic wedding cake to round out the meal. And what if you're looking for a memorable society event? Consider a splendid venue with a glitz-and-glamor factor, including all-out decor and florals, and skip the shuttles and the blankets.
2. Any tips for a couple having trouble narrowing down their priorities?
See above!
3. What wedding details do you think are important to splurge on?
For me, it would be a beautiful venue, good food and a fantastic photographer because photos will be the foremost tangible mementos of that special day. (Editor's Note: Same for a videographer because you'll want to rewatch all those special moments for years to come!)
4. What wedding details have you found are best to save on?
Again, it depends on a couple's preferences, but table décor is something to get creative with. I've used beautiful potted orchids surrounded by votives, color-coordinated napkins and a little green sprig on each napkin for a simple, elegant and extremely budget-friendly option. Non-floral centerpieces—a footed cake stand piled high with small pastries or donuts and a few flowers stuck in, a pretty basket full of fresh fruit or, in the fall and winter, an arrangement of staggered hurricane vases, pine cones and the like—are unexpected and inexpensive.
5. Ultimately, what do you think is the best way for our couple to stay on budget?
Prioritize early on, and, believe it or not, hire a wedding planner! We know people and can recommend fantastic vendors that reliably deliver good value within a couple's budget, and we can come up with budget-friendly ideas.
Follow @daylikenoother on Instagram and check out A Day Like No Other on lovestoriestv.com to see their work and learn more about them here or below.