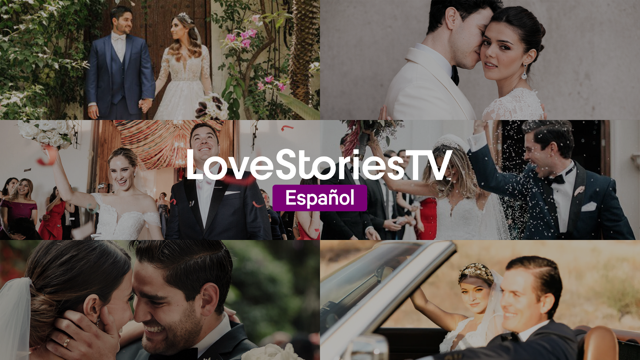 Love Stories TV Now Has Spanish Language Programming
Since our launch in 2016, Love Stories TV has featured and celebrated love stories from around the world. On lovestoriestv.com you'll find real wedding videos from over 100 countries tagged with the incredible videographers and pros who brought these weddings to life. We've always prided ourselves on highlighting a diverse set of international couples on our site and social channels.
We're thrilled to share that we've launched our first channels dedicated to a non-English speaking audience: Love Stories Espanol on YouTube and La Boda Perfecta on Snapchat.
Love Stories TV has both the largest and fastest-growing YouTube and Snapchat channels in the wedding industry, reaching nearly five million subscribers per month, and we're thrilled to be growing our presence on these platforms beyond English-language content.
'La Boda Perfecta', Love Stories TV's new Spanish language show composed exclusively of Mexican weddings, debuted on Snap Discover on August 10th. The first season features 10 episodes of the best, most emotional moments from the Mexican weddings published on lovestoriestv.com and features the work of Mexican creators like Meraki Weddings, Yossuana Films, Dreamers Filmhouse and LunArts Films. The episodes will be released weekly so make sure you're subscribed to our channel!
Our new YouTube channel, Love Stories TV Espanol, will feature these incredible Mexican creators, but also weddings from all over Central and South America, Spain, and other Spanish-speaking regions across the world.
Watch and subscribe on Snapchat HERE and YouTube HERE. Are you a wedding videographer working in a Spanish-speaking region? We'd love to feature your work. Get in touch [here](mailto: videos@lovestoriestv.com).
Plus, check out the first video on Love Stories TV Español below.