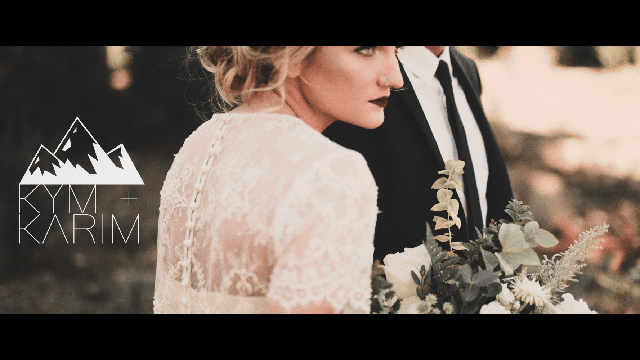 Love Story Of The Day: Their Love Story Is A Classic Tale Of When Opposites Attract
Kym says that she and Karim were as \"different as could be.\" Kym grew up on a farm, while Karim is was raised in the city and had never seen a farm animal IRL, but these are differences that fascinated them most about the other. You can't help but smile your way through the story of how they met and fell in love, and you'll be equally blown away by the beauty in their incredible wedding film by JFinn Media.
From The Bride:
\"We both worked at different stores in the same mall. All the girls I worked with thought he was so cute and were so impressed by his cool cars. As soon as I saw him, I knew I was going to be the first to drive in his car. Long story short we ended up working together and became best friends. For months we watched shows, went on hikes, and just enjoyed each other's company before either of us were brave enough to make the first move. We were as different as could be and that fascinated us both. I was born into a family of 11 and he had one brother so much older than him he was practically an only child. While I was raised on a farm, he was raised in the city and hadn't ever seen a farm animal. 4 years later, here we are. Still best friends, explorers, and puppy owners. For the record, I was the first and only of us girls to drive his car ;).\"