Suggested
We make artistic wedding videos for couples across the US and beyond. We're different than most videographers: We're a female-driven team focused on creating custom works of art for our unique clients. Each one of us is a master at our own craft, so you'll receive expert attention each step of the process. Our films are classic. No filters or vintage film styles that quickly date your video. You'll be watching this for the rest of your life so we want to make sure it stands the test of time. Our artistic approach lies in finding the authentic moments, in between snapshots, where you're swept up in excitement and emotion. We think of our films as moving family portraits..
Message Vendor
581 Videos by NST Pictures
Photography Featuring
NST Pictures
Meet The Team
Jennifer Thompson
Headquarters Director
Jennifer has been helping couples tie the knot for 23 years! Her favorite part of her job is seeing the beautiful wedding films come back from our editors and watching her clients get married. After speaking with most of her clients on the phone and hearing all of their big plans, it's exciting to see how they came to life. "I get to experience so many beautiful days!" When she's out of the office, she loves hanging with her bulldog Tonka, reading, riding her bike and traveling.
Daniella Sansotta
Creative Director
Daniella has been working in the video industry for 13 years and loves working in the wedding world. She manages NST's cinematographers and oversees the editing team. "I like shooting short films, music videos and documenting in ways that allow me to tell a story and preserve memories," she says, which pairs perfectly with making beautiful wedding films that will last a lifetime. In her free time, Daniella collects vintage clothes for her resale shop (and to wear, of course!) and dancing to disco.
Lindsay Quinn
Content & Community Director
Lindsay has been creating communities, telling stories and sharing tips online for 14 years. She started her career in tourism and transitioned to weddings, vowing to always use her time and energy to promote things that enrich people's lives. Her favorite part of working at NST is hearing from couples who are relieved that they decided to get a wedding video, even though they didn't initially plan to "The more time that passes since my wedding, the more valuable my wedding video is to my family and me. Our wedding day still ranks up there with one of the best days of our lives and to be able to go back, in a way that is far more powerful, emotional and thrilling than still pictures, has become priceless." On weekends, you can find Lindsay at the beach with her husband and son, mixing cocktails, taking a long jog or in the garden.
Reviews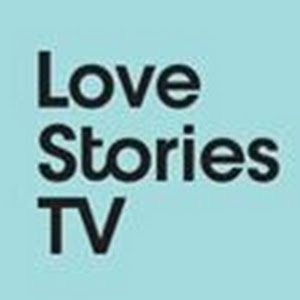 Rachel Silver
8 months ago
Fantastic team, beautiful work
I've worked with NST on a variety of projects since founding Love Stories TV 5 years ago and I can't recommend this team highly enough. Smart, creative, easy to work with and talented. Plus, NST works across the United States -- you definitely will want to check them out for your wedding!