You want to have the absolute best, most beautiful, most YOU wedding ever, only problem is, you have a budget. So what about a destination wedding? It's probably less expensive to celebrate at a resort in Mexico rather than a ballroom in New York City, right? Only if you do it right! We talked to James Basáñez, the founder of Martoca Beach Garden, an indie wedding venue in Puerto Vallarta, Mexico, to get his best tips on saving money on a destination wedding.
1. Not everyone has to stay at the resort
We had a Persian couple celebrate with us recently and, of the 178 rooms at their resort, they only booked 12 rooms. It's becoming a more popular trend to use Airbnb as a place to stay. You could book rooms for your wedding party at your resort and then all your other guests can find their own Airbnb. This way you don't really have to worry about hotel blocks and your guests can find a space they're comfortable with (it might even be right on the beach or have its own hammock!).
2. Figure out exactly how much you can spend
It's all about spending what you have in the smartest way possible. So figure out an exact dollar amount that you're willing to spend on your wedding and put that in a separate bank account. This way, you can work backward and decide what percentage you will spend on each vendor and then give them a number.
3. Find a flexible venue
A lot of venues have preferred vendors, aka companies they often work with and who will ensure a smooth process. It's great when your venue can suggest vendors they have had good experiences with and that past couples have loved; however, sometimes that vendor costs more than you're willing to spend. In that case, make sure you've booked with a venue that doesn't require you to use any vendors. This means you still have the option to find your own beloved vendor that also fits your budget.
4. Trust your vendors
If you're having a destination wedding, you probably don't know the area as well as your own hometown. This is where the pros come in. Ask your vendors who they've worked with in the past or if you find someone you like, ask your other vendors for their opinions. They know the best peers to book and who will get you the most bang for your buck, plus all that good-to-know local gossip!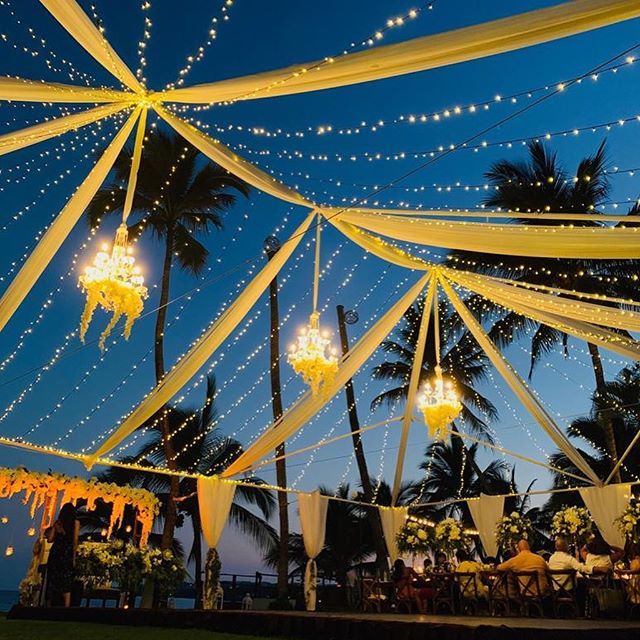 5. Book in the offseason
Prices tend to skyrocket during the popular months (Memorial Day to Labor Day) so it's better to avoid those dates if possible. However, for a destination wedding, the offseason could change from the typical US dates. You'll want to make sure your venue is still open and available before settling on a date. For instance, Martoca is closed July to early October due to it being the rainy season in our area.
6. Don't book during a national holiday
Everyone knows Memorial Day or Fourth of July weddings will need to be booked a couple years in advance, and while those particular dates might not be as popular in our countries, there will be other big days. For example, you may think you're beating the crowd by having your wedding on May 10 in Puerto Vallarta, but that's actually Mother's Day in Mexico and it's a big deal. Always do a little research before settling on a date.
7. Don't visit the venue
This may sounds kind of crazy, but trust me! If you don't have the extra funds, save the cost of flying out to the location and watch real wedding videos from the venue and vendors. Another tip: Check out your venue and vendors' social media, see who is commenting and send them a private message to see if they mind you asking how their wedding went. This way, you can get real couples' feedback without spending a dime!
Listen to our Love Stories Radio episode with James for more tricks to throwing a destination wedding and visit Martoca Beach Garden on lovestoriestv.com to see real weddings at this gorgeous venue or just watch below!