Sign-up here to receive our emails so you get on the invite list for our next event! 
A big part of what we do at Love Stories TV is host events where brides-to-be can connect in person with all of the cool brands, products, and services they should be using in their wedding planning journey. Our #LoveStoriesIRL event series serves as an offline extension of our digital community, and directly connects brands and pros with engaged couples in an experiential, impactful, and most importantly ~fun~ way, because wedding planning is already stressful enough!
For our most recent event, we partnered with The Registry at Bloomingdale's 59th Street and invited our community to an evening of champagne, doughnut walls, live music, and a panel discussion featuring some of the most innovative movers and shakers from the wedding industry. Guests met wedding pros and brands including: Anomalie, Blue Opal Jazz, Buffr, Charlotte Neuville Cakes, Coterie, House of Catherine, Kendra Scott, MG Hair and Makeup, Ravel Hotel, Repeat Roses, Speech Tank, Three Keys Brooklyn, and The Travel Siblings. Special thanks to NST Pictures for creating this trailer video of the event.
Some of the other exciting events we've hosted include:
A Royal Wedding rehearsal dinner and viewing breakfast celebration with The Plaza Hotel featuring Birchbox, Warren Tricomi, Kleinfeld, Amrita Singh, Boodles Gin, Fujifilm, and, ahem, CORGI PUPPIES.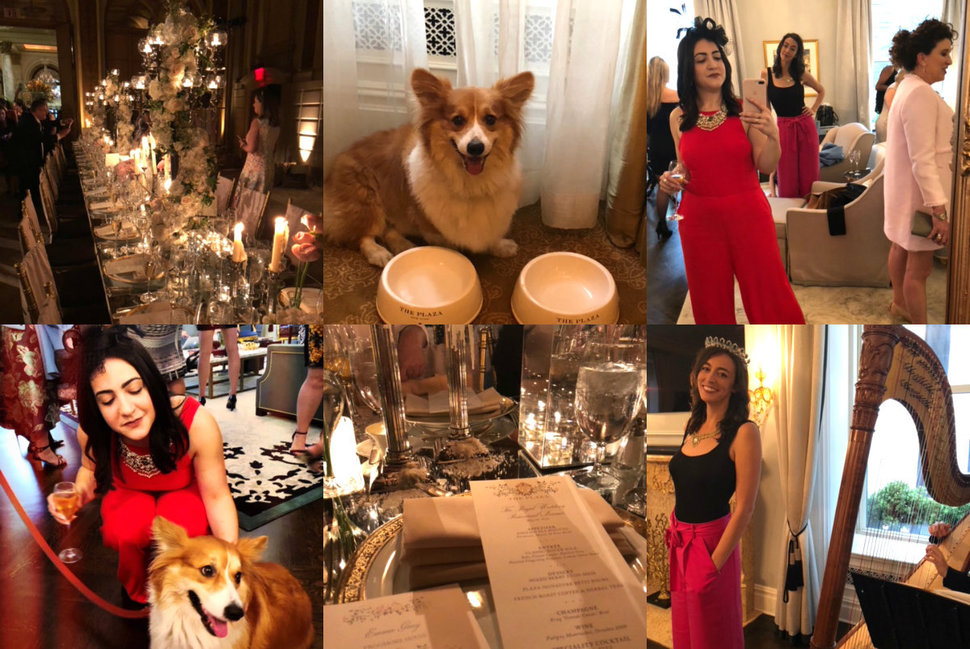 Read Emma Gray's review of our Royal Wedding events at The Plaza Hotel in Huff Post
A bridal spa night with Caudalie featuring House of Catherine, BloomBar, Three Keys Brooklyn, and Pre-Dame.
Team LSTV at the Caudalie Meatpacking Boutique and Spa in our House of Catherine custom jackets.
Are you a wedding pro or brand interested in participating in a future #LoveStoriesIRL event? In 2019, we have upcoming events with Amika, The Plaza Hotel, VIP wedding planner Annie Lee, and so much more.
Wedding pros: Learn more about participating by joining The Love Club, our partner program for pros, or email loveclub@lovestoriestv.com.
Wedding brands: Learn more about participating and getting your brand in front of brides by emailing katie@lovestoriestv.com.